Menu
Contact Information
BBE Elementary
250 2nd Avenue
PO Box 39
Brooten, MN 56316
Phone: 320.346.2278
Fax: 320.346.2589
BBE High School
710 Washburn Avenue
PO Box 339
Belgrade, MN 56312
Phone: 320.254.8211
Fax: 320.254.3784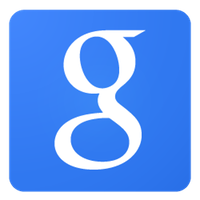 Loading Newsflash
I Love to Read Month
Excitement is building at the BBE Elementary School as "I Love to Read" Month has arrived! To make this month a huge success, and to give our students greater opportunities to become more involved with their favorite authors and illustrators, we have planned some fun and exciting activities that will "spark" their love for reading!
FRIDAY, FEBRUARY 6TH = BEACH DAY
FRIDAY, FEBRUARY 13TH = CAMOUFLAGE/COWBOY DAY
FRIDAY, FEBRUARY 20TH = FAVORITE DAY
FRIDAY, FEBRUARY 27TH = JAGUAR DAY
We truly appreciate all of your help in making this an exciting and rewarding month of focusing on the joys and importance of reading in your home and in our classrooms. Please make sure your child is dressed appropriately for getting on and off the bus and for going outside for recess on our special days. When your child brings in items on these days, double-check that they're easy and appropriate to transport from home to school on our BBE buses! All items must be able to fit in their backpacks!
Global Play Day
On Wednesday, February 4 BBE Elementary will be taking part in the first ever Global Play Day!
1. EDUCATE…..If you have sixteen minutes to spare, please go to the following website and check out the video. It will help you understand what our goal is on Global Play Day. http://globalschoolplayday.com/
2. CALL FOR TOYS….. Tell your children to bring anything they wish to play with to school on Wednesday, February 4th. The only restrictions: they must bring toys and these toys may NOT require batteries or electricity. No devices. Here are some suggestions….board games, dolls, Legos, blocks, trucks, cars, racetracks, playing cards, empty cardboard boxes, markers, jigsaw puzzles, social games (charades, Pictionary, etc.) The only exception on the electronics rule would be a board game that has an electronic timer, an electronics play kit, or similar. Classroom teachers will also be encouraged to take their classes outside to play if the weather is nice enough!